---
🎙️ARTIST: Scientifik
📣TITLE: Law-Town
💿ALBUM: Criminal
📆RELEASED: (1994)
---
Lyrics
LawTown
Lawtown alias Lawrence, Massachussets
A-yo, check, quit the bullshit it's a stick-up
Every single day this nigga drop off or pick up
Mad loot in the jeep, I don't sleep on that bastard
Cause I got his route mastered
He and his people run shit like a track meet
They be hitting back streets in they black jeep
With the fat beat booming out the box
But he always turn it down when he's transporting rocks
Been on the block for a minute
His spot's getting money in it
And I ain't getting a percentage
I feel misrepresented in my own territory
He never saw me, when niggas walk in through the door we
Held him up and took him straight to the back
Pistol whipped him with gats
Till he handed the stacks
Told him that he shouldn't even fuck around like that
In Lawtown it goes down like that
We be illing in the…
[Hook]
Lawtown, niggas never back down
Even if they get 5-0 to crack down
Put the gats down? I think not
Cause if it don't stop we be licking at cops
[Verse 2]
I knew this kid who tryna set up a team
A hit squad, he was rolling with some niggas who scheme
They was doing lil hits and blowing money they see
So they left the cash behind and deal with money that gleams
They was criming from getting diamonds and designing
Plans even had some bitches running with the scam
I still don't understand why do more than one hit
When you can do some silent shit and flip the money you get
Feeling bold cause you steeling gold
Did the fact that you can roll make your head swole
Now your stories getting told
Cause my peoples fallin' into a cell
And that's jus enough to take away your chance to excel
I be representing this for all my people who fell
They was around in the town I dwell
This the place they call the
[Hook]
Lawtown, niggas never back down
Even if they get 5-0 to crack down
Put the gats down? I think not
Cause if it don't stop we be licking at cops
[Verse 3]
Representing Lawtown, Mass. I come to blast
I can drop math or walk the psycho path
I break a molecule in half
Blast one to the left, get the gat and kidnap
Your fucking record labels zapped
Comprehend, I do sins so I can win
Nigga's shots like that nigga who got
Tony Montana in the end
I got mad heart to buck a friend and go for dolo
Your found like when Tony bust caps into Manolo
Group or a solo, couldn't burn me
When I'm inventing, I represent like an attorney
It's to the head, I'll leave you dead like you're at Bernie's for the weekend, there's no comp when I'm freaking In the…
[Hook]
Lawtown, niggas never back down
Even if they get 5-0 to crack down
Put the gats down? I think not
Cause if it don't stop we be licking at cops
[Outro]
Lawtown crew. bucking niggas. representing
Lawrence street know what I'm saying
Everybody in the Lawtown is mad real pulling steel
Fuck the motherfucking 5-O you know
My nigga black will leave you tacked
Nigga Angelo with the dough. 704 Talib you know what I'm saying
Be man my nigga Chris Millz, Jay Chillz on the wheels
My nigga 40. motherfucking me too and all niggas on all the street represent
Fuck the motherfucking cops
Lawtown illing, world life we go ill, it's a bullshit
---
La Note Firebarzzz
Quand c'est bon..c'est bon, et y' a pas de prix. Clin d'oeil au rappeur décédé en 1998 Scientifik'. Élevé à Flatbush (New-York), il grandit à Boston (Massachusetts) à Lawrence exactement. Un quartier « Chaud » de la ville de la grande équipe des Celtics. Il se fera connaitre notamment par son désormais et célèbre titre intitulé « LawTown » (Prod/Edo.G) qui représente exactement l'endroit ou il vit.
Ce titre, principalement, me rappelle aussi pourquoi j'idolatre le son de la Côte Est. Cette manière d'amener un son brut, qui représente et retranscrit parfaitement, les défaites, les maux et les angoisses des citées dortoirs. Scientifik avait ce don de relater, poser les bonnes rimes, ce type était vraiment bon. Étant proche du rappeur de la même ville EdO.G, ils seront tout d'abord rivaux, et par la suite des amis. EdO.G produira pour lui quelques titres qui ne sont jamais sortis, un album était en préparation avec des productions de Diamon.D (D.I.T.C.), et R.Z.A.(WuTangClan), mais depuis tout est parti aux oubliettes. Si tu veux en savoir plus sur ce diamant brut de Boston parti trop vite, alors va vite lire le billet de TAK TOYOSHIMA un peu plus bas. Tu y trouveras l'article de base.
Si tu aimes le post, n'hésite pas à laisser un petit commentaire ou un 💕, ils ne seront jamais de trop.
---
The Dig – La source d'information alternative du Grand Boston
LAWTOWN'S FINEST : LA MONTÉE LYRIQUE ET LA MORT TRAGIQUE DE LA LÉGENDE DU RAP DE MASSE SCIENTIFIK
ÉCRIT PAR TAK TOYOSHIMA PUBLIÉ LE 13 OCTOBRE 2014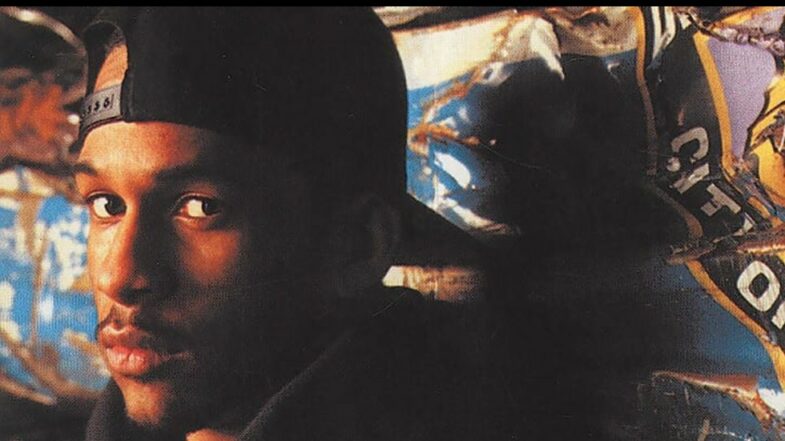 Par Alex Ramírez
Il y a deux décennies, un MC prometteur du petit post-industriel Lawrence a laissé tomber certains des joyaux du rap les plus tragiquement endormis des années 90, dans l'État de la Baie ou ailleurs. L'album critique s'appelait Criminal et comportait une liste de producteurs vedettes, dont Diamond D de Diggin' In The Crates et le meneur du Wu-Tang Clan RZA.
Scientfik, un parolier polyvalent dans une classe à part, réunissait tant d'ingéniosité. Criminel a peut-être été entravé par un pressage limité et pratiquement aucun support d'étiquette, mais son canon a survécu à plus d'un titre. Lorsque Scientifik est décédé en 1998, il avait déjà ouvert la voie à une multitude d'autres artistes de Lawtown.
« Lawrence occupe une place importante dans le hip-hop de Boston », déclare Dart Adams, historien de la musique et journaliste. « C'est la maison de Krumb Snatcha, les LOUPS, Reks , Termanologie, ST. The Squad… mais tout a commencé avec Scientifik.
MASSE LIÉE
Scientifik est né Dinitry A. Behrmann en 1972, le troisième plus jeune de quatre enfants élevés à Flatbush, Brooklyn. « Notre mère est morte quand nous étions jeunes », raconte sa sœur, Raquel, qui chante sous le nom de Pages rouges . Ils ont été accueillis par leur grand-mère et leur tante et ont déménagé à Lawrence vers 1986. Dinitry rimait déjà à ce moment-là et est rapidement devenu une star locale sur la scène rap naissante de la ville. Selon le producteur vétéran de Lawrence MC, DraMatik, à l'époque, les meilleurs chiens de la vallée de Merrimack étaient Scientifik et son rival M. Fresh, qui se sont battus à d'innombrables reprises.
« Au début, nous étions des rivaux acharnés », déclare M. Fresh toutes ces années plus tard. « Mais après toutes les batailles, nous sommes devenus amis. J'étais bon, et… il m'a frappé avec de bons coups. DraMatik a également commencé comme rival, dans son cas après avoir vu Scientifik faire vibrer le YWCA à Lawrence. « Il avait une présence tellement exigeante », se souvient DraMatik. « Il m'a automatiquement accroché avec son style et son swag. »
En coulisses, Scientifik était un bon élève et un lecteur avide, « essayant toujours de nourrir son esprit », raconte sa sœur Raquel. «Il pouvait entrer dans n'importe quelle conversation et élargir la discussion. Il avait l'habitude de dire : 'Il faut être un bon élève pour être un bon professeur.'
Toujours sous le nom de MC D-1, Scientifik a participé en 1990 à un concours de rimes au Club Seven dans le New Hampshire. Son principal concurrent : Edo G, un rappeur de Roxbury qui deviendra bientôt une légende de Boston. Scientifik a fini par gagner, mais Edo pensait que la foule était biaisée en raison de la proximité de Lawrence, alors ils l'ont emmené dans la salle de bain pour se battre.
« Nous y sommes allés pendant environ une heure », explique Edo. « Verset pour verset. Cela a duré si longtemps que les gens ont commencé à partir. Finalement, ils sont devenus amis et ont commencé à travailler ensemble. Edo poursuit : « Il était mon bras droit en matière de musique. Nous avions un esprit musical similaire, nous voulions tous les deux être aussi dopés que possible. Lire la suite de l'article ici.
👇🏿
https://digboston.com/lawtowns-finest-the-lyrical-rise-and-tragic-death-of-mass-rap-legend-scientifik/
---
The lost video for "Lawtown," furnished exclusively to DigBoston by DraMatik
---
THE UNTOLD STORIES OF HUB HIP-HOP
THE UNTOLD STORIES OF HUB HIP-HOP: INTRO
Q&A: TURNING THE TAPE RECORDER ON HIP-HOP AUTHOR BRIAN COLEMAN
EXCERPT: CHECK THE TECHNIQUE VOL. 2
---
TOP VIDEOS OF DAY: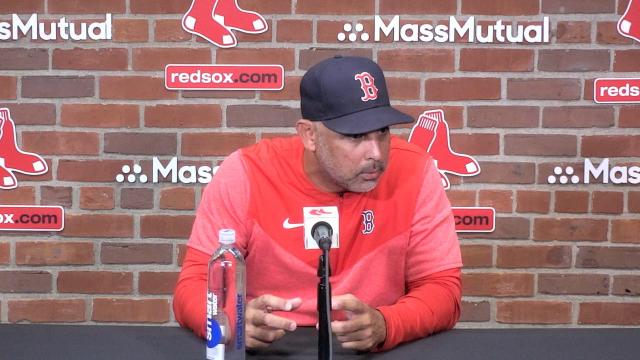 Alex Cora on Verdugo, loss
1:04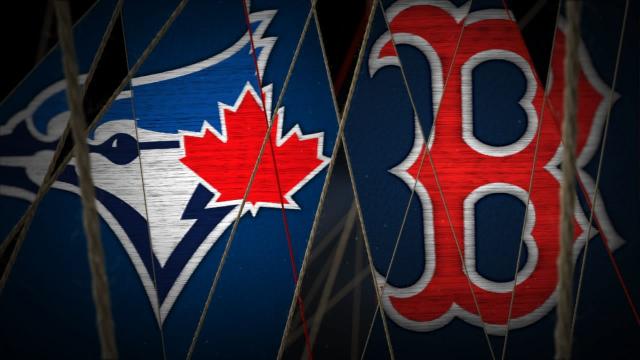 Blue Jays vs. Red Sox Highlights – Belt, Kiermaier lead Toronto to dramatic 5-4 win
0:31
Pablo Reyes' diving catch
0:18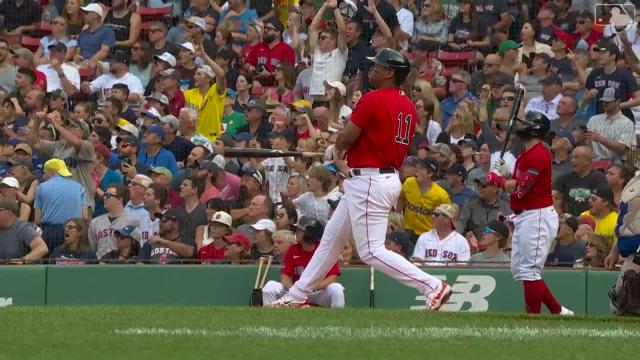 Devers' three-run homer (26)
0:26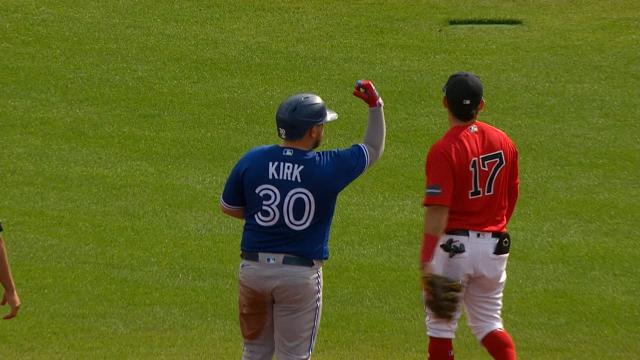 Alejandro Kirk's RBI double
0:20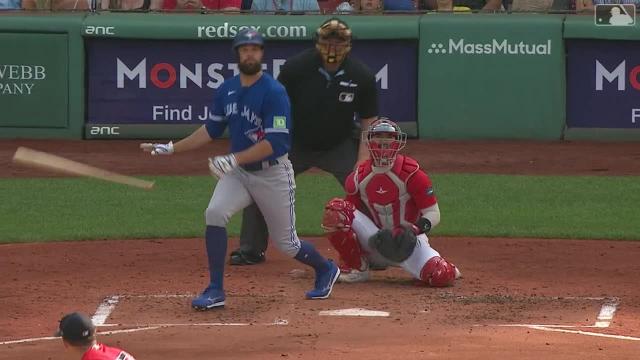 Brandon Belt's solo homer (10)
0:25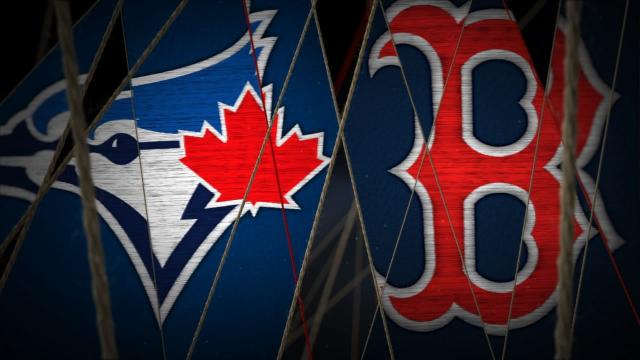 Blue Jays vs. Red Sox Highlights – Toronto cranks 5 HRs en route to 7-2 win over Boston
0:32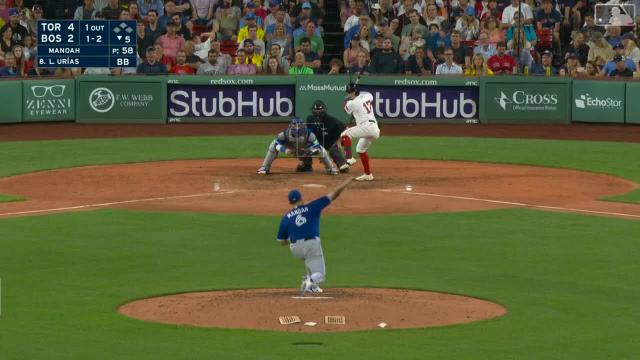 Luis Urías' first hit with Boston
0:17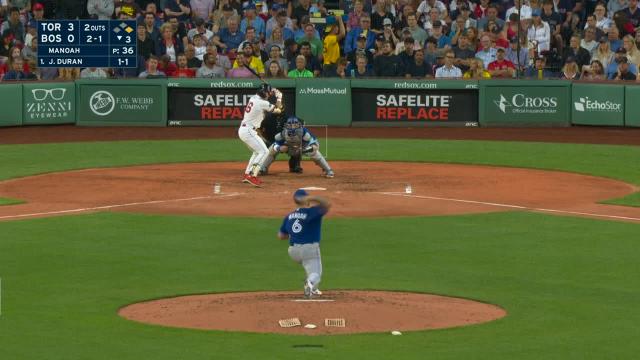 Jarren Duran's two-run HR (8)
0:24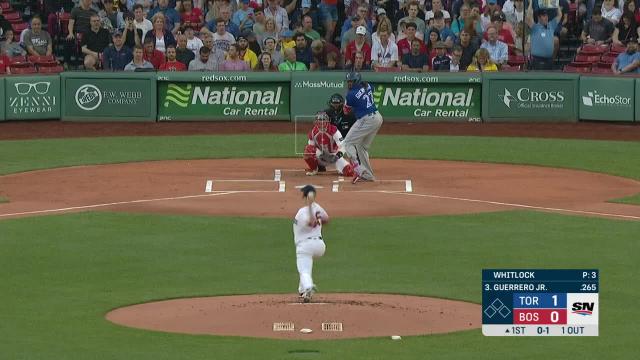 ---
FILED UNDER: FEATURES, MUSIC, SPECIALSTAGGED WITH: 1980S, ALEX RAMIREZ, ALMIGHTY RSO, ANTONIO ANSALDI, ANTONIO ENNIS, BENZINO, BOSTON RAP, BRIAN COLEMAN, CHECK THE TECHNIQUE, CHRIS FARAONE, DAVE WEDGE, DIGBOSTON, DRAMATIK, DUDLEY SQUARE, E-DEVIOUS, ED O.G., EDO G, GEORGE HASSETT, GOLDEN ERA, HUB HIP-HOP, KOOL GEE, LAWRENCE, LIFE OF A KID IN THE GHETTO, PACEY FOSTER, ROXBURY, SCIENTIFIK, SOUTH END, TDS MOB, TERMANOLOGY, TWICE THOU, WAYNE MARSHALL
---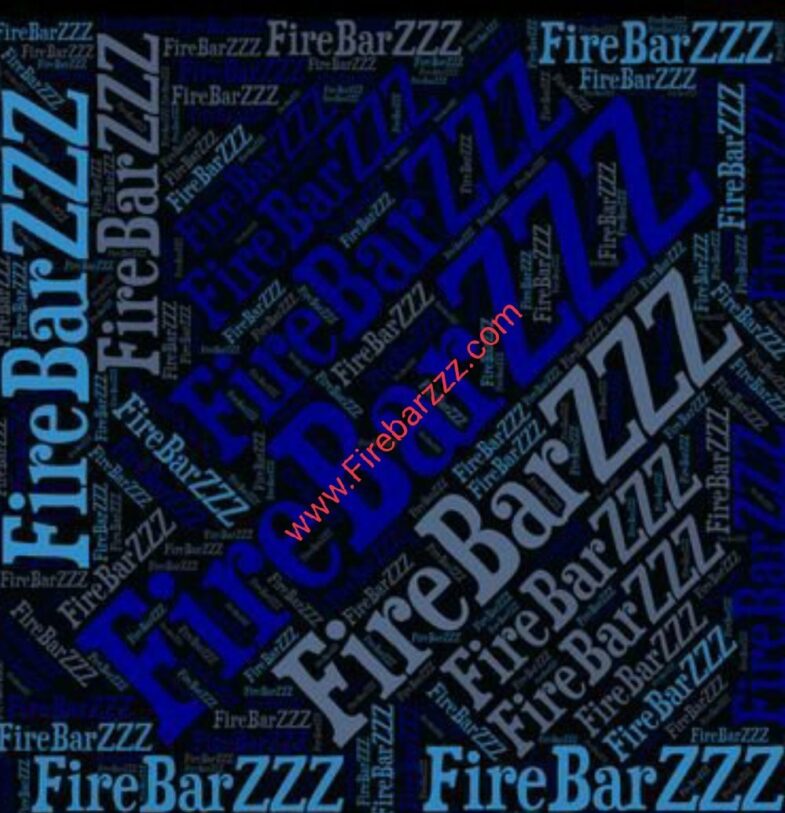 ---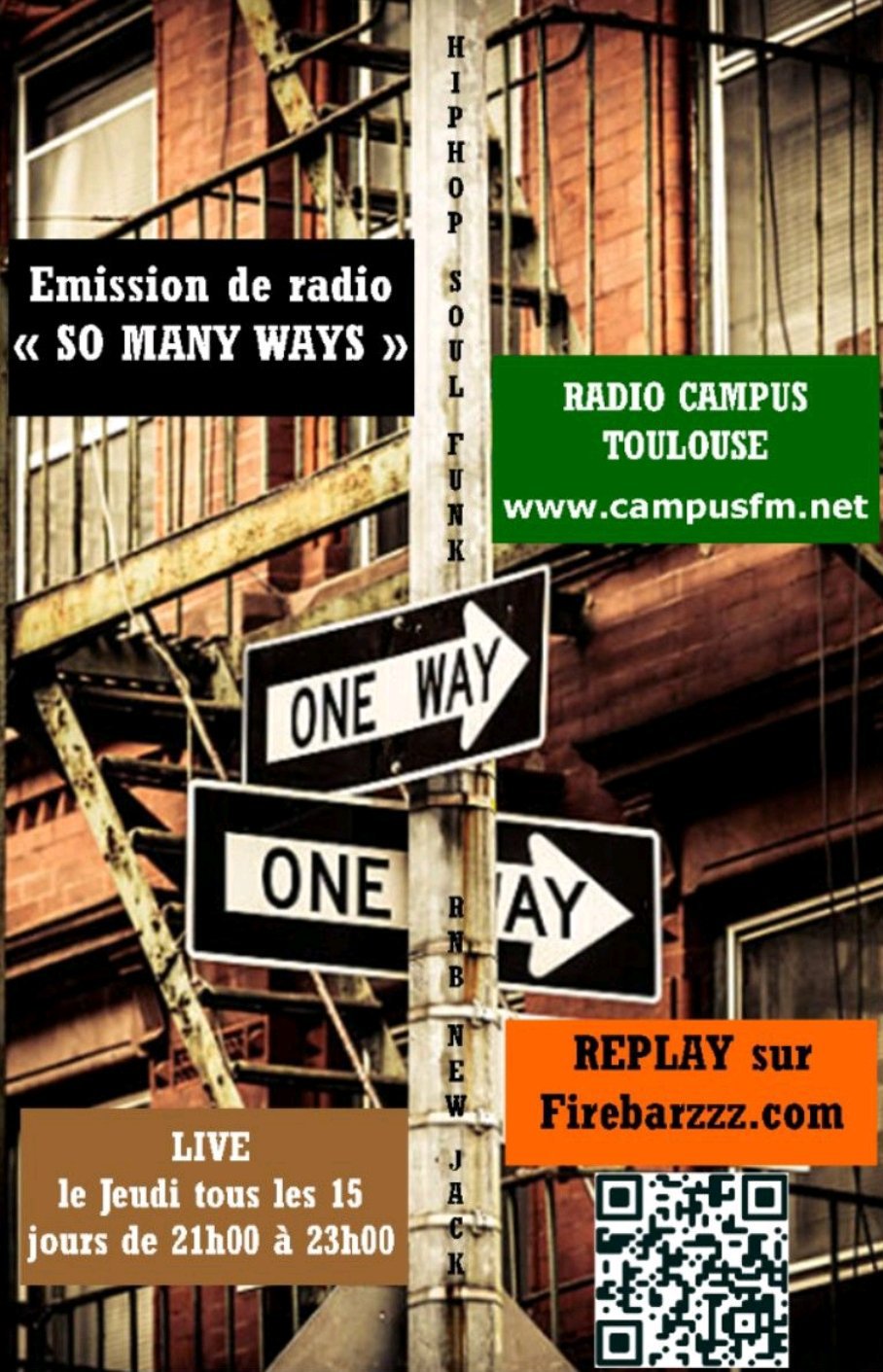 ---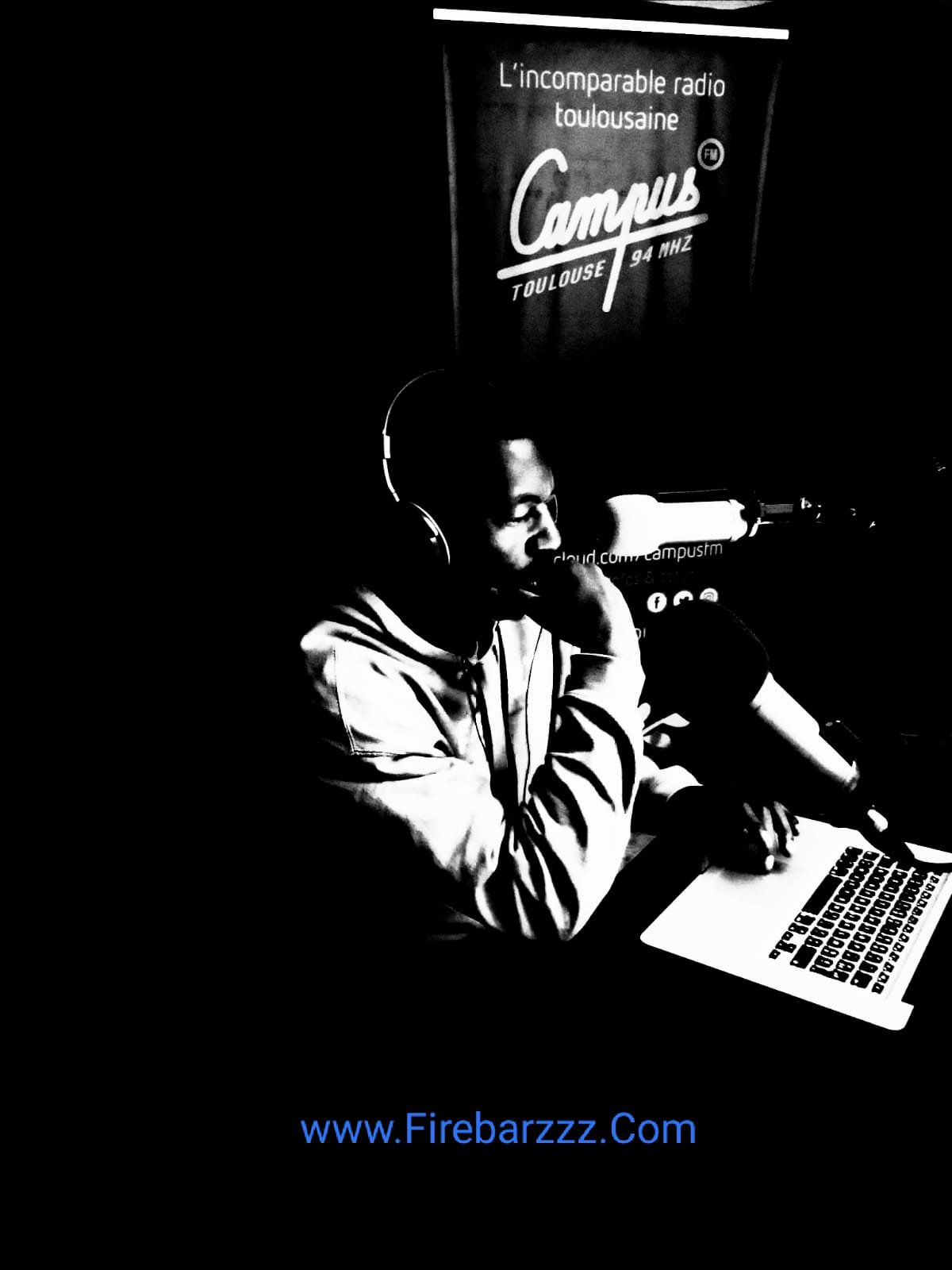 ---
Primary Sidebar
AAN WIRE

Get the Best Local Journalism in North American in your InboxSign Up Now8/4 NEWSBREAK: Hurricane season kicks into higher gear in AugustCharleston City PaperAUGUST 04, 2023Feds Investigate NIL King John Ruiz's LifeWallet DealMiami New TimesAUGUST 04, 2023Vintage Computer Festival West celebrates old-school techPalo Alto WeeklyAUGUST 04, 2023Le monde selon Joan Didion par Evelyn McDonnellActualités sur les longueurs aléatoires03 AOÛT 2023L'AG suspendu Paxton montre son visage devant le tribunal après un retard d'un anPresse de Houston03 AOÛT 2023Les défenseurs des LGBTQ + intentent une action en justice pour bloquer la nouvelle loi du Texas qui pourrait criminaliser certaines performances de dragCourant de San Antonio03 AOÛT 2023
Footer
About Us
DigBoston is a one-stop nexus for everything worth doing or knowing in the Boston area. It's an alt-weekly, it's a website, it's an email blast, it's a twitter account, it's that cool party that you were at last night … hey, you're reading it, so it's gotta be good. For advertising inquiries: sales@digboston.com To reach editorial (and for inquiries about internship opportunities): editorial@digboston.com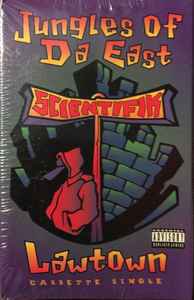 ---
Lyrics
---
Si tu apprécies le post, n'hésite pas à laisser un commentaire ou un ❤️. C'est toujours bon pour la motivation et pour la survie du site. Amicalement & Respectueusement.Firebarzzz.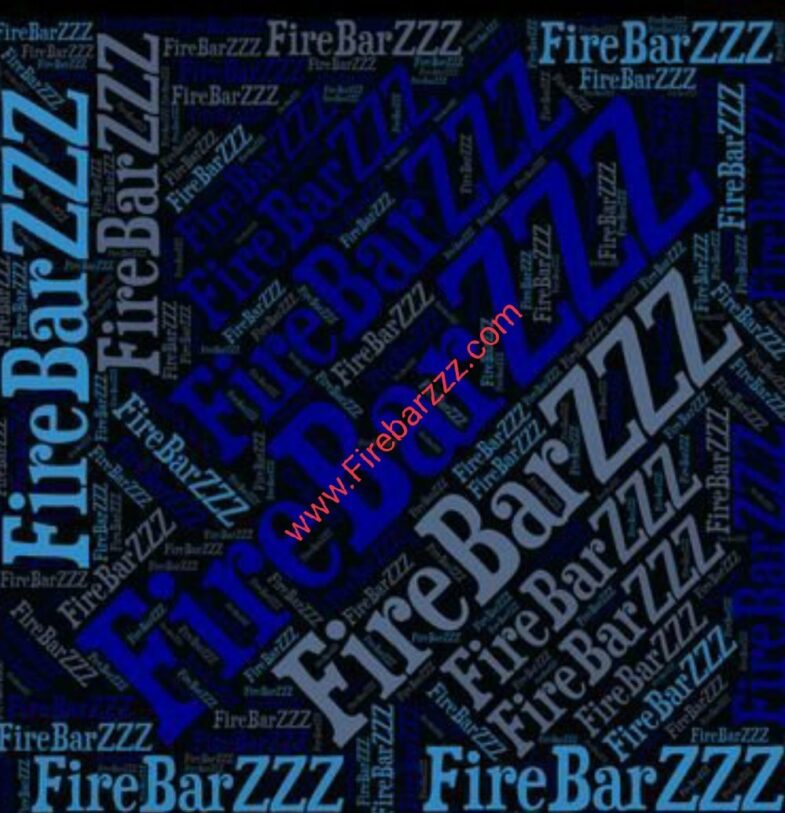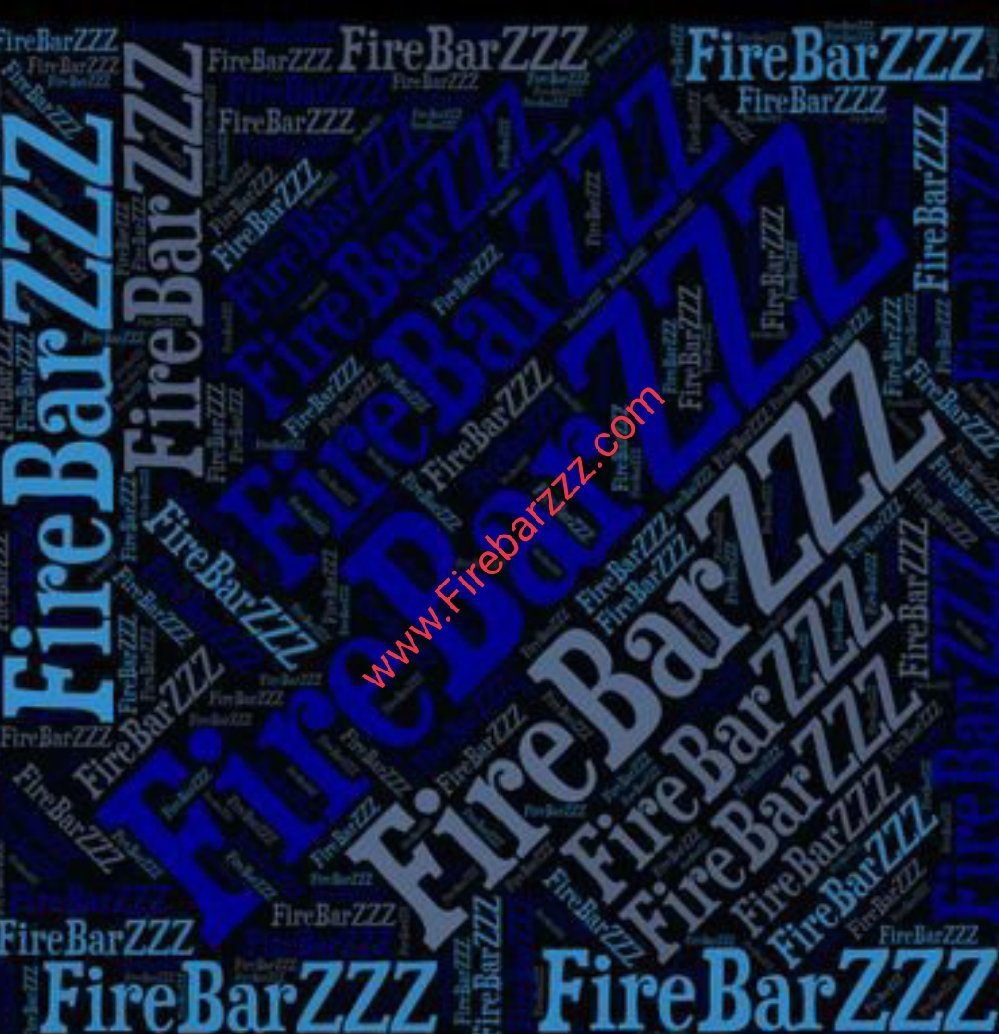 ---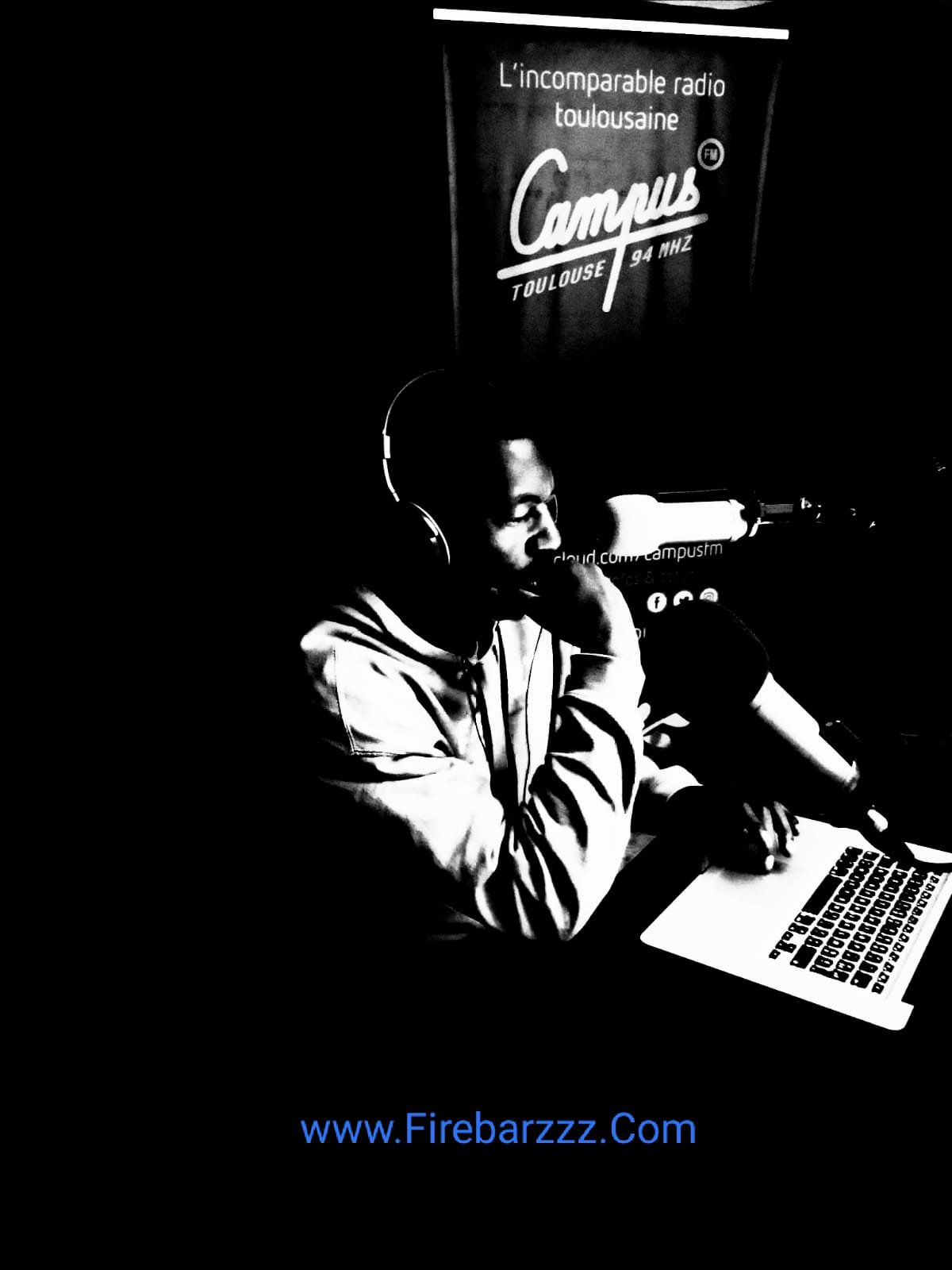 ---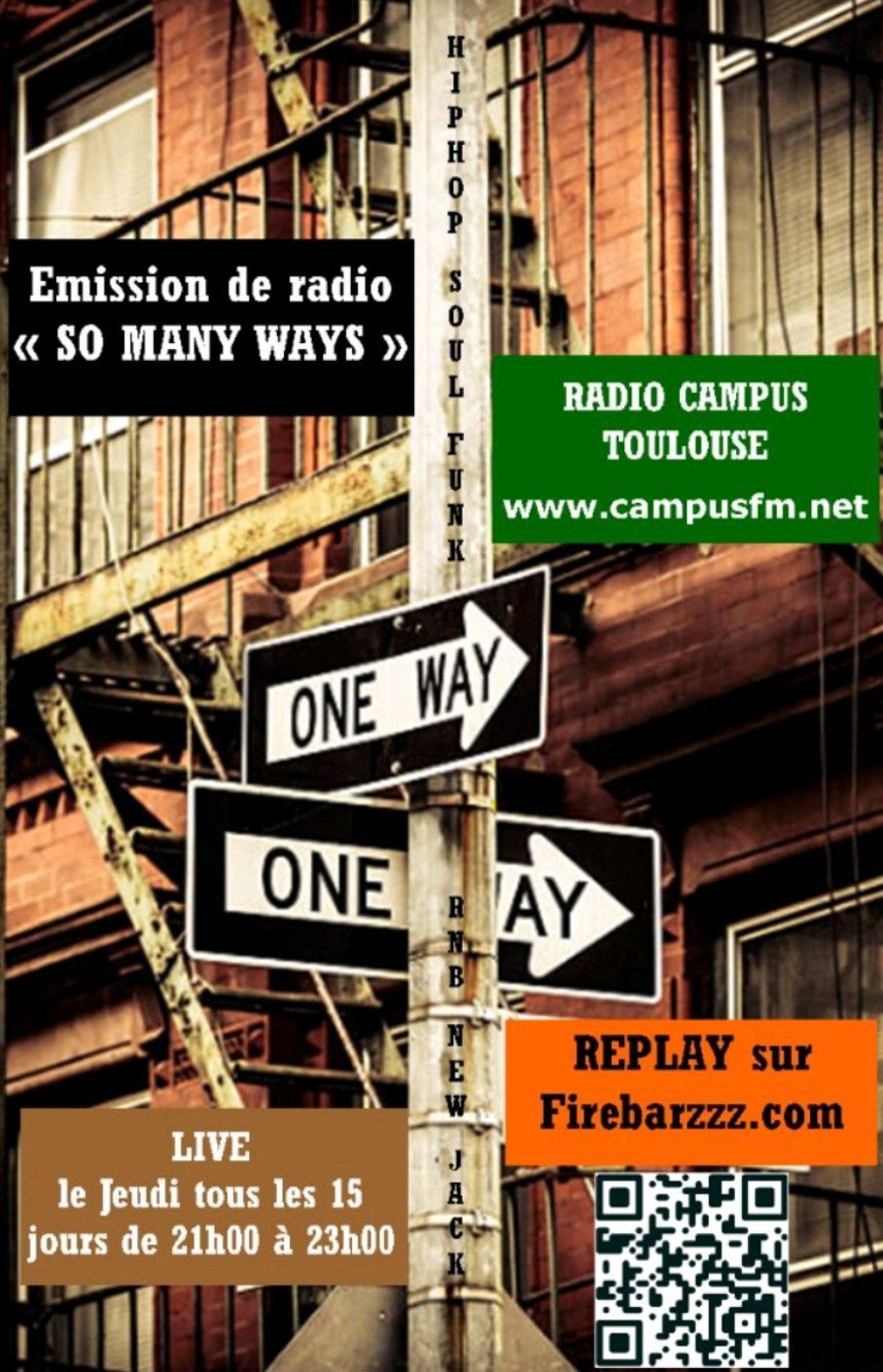 ---