---
If you like the post, don't hesitate to leave a comment or a ❤️.This is always good for motivation and for the survival of the site. 
Sincerely & Respectfully Firebar💤
---
For God's Sake: The Assassination of Medgar Evers Crime Magazine
http://www.crimemagazine.com/god%E2%80%99s-sake-assassination-medgar-evers
---
Myrlie Evers
Myrlie Louise Evers-Williams (née Beasley; born March 17, 1933) is an American civil rights activist and journalist who worked for over three decades to seek justice for the 1963 murder of her husband Medgar Evers, another civil rights activist. She also served as chairwoman of the NAACP, and published several books on topics related to civil rights and her husband's legacy. On January 21, 2013, she delivered the invocation at the second inauguration of Barack Obama.
Life with Medgar
When Medgar Evers became the Mississippi field secretary for the National Association for the Advancement of Colored People (NAACP) in 1954, Myrlie worked alongside him. Myrlie became his secretary and together they organized voter registration drives and civil rights demonstrations.
She assisted him as he struggled to end the practice of racial segregation in schools and other public facilities and as he campaigned for voting rights many African Americans were denied this right in the South. For more than a decade, the Everses fought for voting rights, equal access to public accommodations, the desegregation of the University of Mississippi, and for equal rights in general for Mississippi's African American population. As prominent civil rights leaders in Mississippi, the Everses became high-profile targets for pro-segregationist violence and terrorism.
In 1962, their home in Jackson, Mississippi, was firebombed in reaction to an organized boycott of downtown Jackson's white merchants.The family had been threatened, and Evers targeted by the Ku Klux Klan.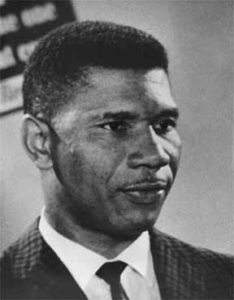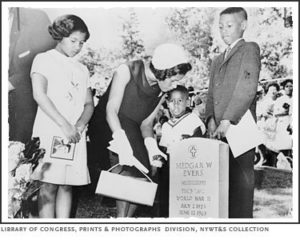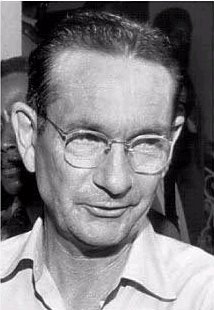 ---