In this episode of People's Party, Talib Kweli and Jasmin Leigh sit down with rapper, actor and West Coast legend MC Eiht. Being a veteran and pioneer of the Gangsta Rap genre, as well as someone who was fully immersed in the lifestyle that he portrays on wax, Eiht has a deeply authentic story to tell. To kick things off, they discuss how Eiht got turned onto gang life at such a young age, the sensationalizing of gang-banging, and how the sets have evolved since he was active. Eiht also digs into his famous, long-standing beef with DJ Quik, and how they finally reconciled.
Later, Eiht speaks on his mindset when he penned two of his most acclaimed recordings appearing on soundtracks for 'Boyz N The Hood' and 'Menace II Society.' He talks about landing the role of A-Wax in 'Menace', ad-libbing most of his lines, the double-edged sword of filming authentic hood movies, and Tupac's casting call in 'Menace.' The Pac stories continue with his firing and Eiht gives his account as to why the rapper got involved in the gangster lifestyle at the height of his success. Kweli also asks about Eiht's voice acting work in 'Grand Theft Auto – San Andreas,' his short-lived group Warzone, and his friendships with DJ Premier and the Wu-Tang Clan.
Finally, Eiht offers advice to kids growing up in the projects with feelings of hopelessness and no way out.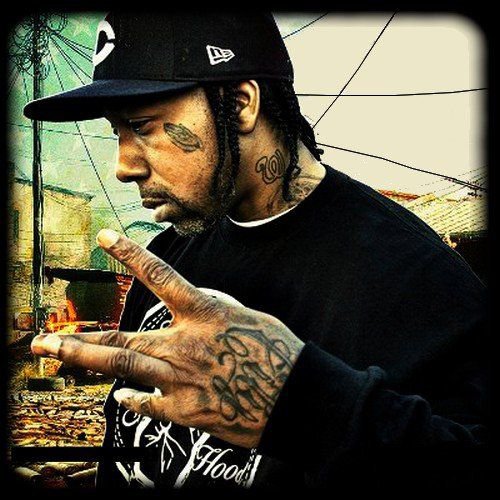  Subscribe to UPROXX Video and ring the bell to turn on notifications: https://uproxx.it/5rzazsh
️ New Episodes of People's Party with Talib Kweli every Monday 9AMet/6AMpt. Watch all the episodes here: https://uproxx.it/avxtjgf
 Audio Podcast — Listen, Subscribe and Review!
Apple: https://applepodcasts.com/peoplesparty
Spotify: https://open.spotify.com/show/72bYFZBBZIwc7kdYUmRgFe
Soundcloud: https://soundcloud.com/peoplesparty
Interview timing:
3:47 — Eiht speaks on how he's been able to transcended genres, attaining bi-coastal respect through diverse sample selection and vivid storytelling.
8:40 — Eiht discusses how he ended up in gang culture. He goes into the romanticizing of gang life through rap, movies, and media, how much more dangerous it was during his day due to the evolution of sets becoming more unified and less violent.
14:22 — Eiht talks about his reconciliation with DJ Quik over their long-standing beef. They also discuss remaining true and authentic to their roots while transitioning to music that reflects their lives today.
19:40 — Eiht explains how his name was inspired by KRS-One, he reveals when he started with his trademark phrase « Geah », breaks down what went into the making of his classic song « Growin' Up In The Hood », touches on the legacy of John Singleton, and inner-city youth choosing the hustler life by means of necessity.
29:14 — Eiht explains the timeless relevance of his « wake yo punk ass up » signature intro that he used on 'Growin' Up In The Hood', 'Streiht Up Menace', and Kendrick Lamar's 'M.A.A.D. City'.
35:07 — Eiht frames how he landed the role of A-Wax in 'Menace II Society', and the Hughes Brothers allowing him to ad-lib the majority of his script. They also discuss the double-edged sword of keeping it real in film by shooting these movies in real hoods, with real gangsters, as well as the risks involved when reaching success, while still keeping an outstretched hand to those you grew up with.
46:10 — Eiht talks about how Tupac originally had the role of Sharif in 'Menace II Society.' and why he was fired from the set. He also gives his take on Tupac's connection with gang life, seeing that as a step back, as someone that had already made it through the struggle.
54:31 — Eiht talks about his experience voice-over acting as the character « Ryder » in the video game « GTA – San Andreas ».
58:24 — Eiht speaks on Warzone.
1:04:23 — Eiht talks about his friendships with members of Wu-Tang.
1:06:04 — Talib asks Eiht what advice he would have for a kid growing up in Compton.
1:10:10 — Talib asks Eiht to envision where his character A-Wax's life might be present day.
The UPROXX Family
 UPROXX Music https://youtube.com/uproxxmusic
 UPROXX Studio https://youtube.com/uproxx
FOLLOW UPROXX
➕UPROXX.com: https://uproxx.com
➕Instagram: https://instagram.com/uproxx
➕Twitter: https://twitter.com/uproxx
➕Facebook: https://facebook.com/uproxx
ABOUT UPROXX VIDEO:
UPROXX Video celebrates Hip-Hop, Style, and Creativity through a mix of original shows and music videos from the biggest artists, entertainers, and innovators from our culture.
PEOPLE'S PARTY WITH TALIB KWELI
People's Party is a weekly interview show hosted by Talib Kweli and Jasmin Leigh. Guests range from the biggest names in hip-hop, to global entertainers, to the most progressive minds moving our culture forward. The audio podcast is available on Apple and Spotify.
#PEOPLESPARTY #TALIBKWELI #MCEiht #UPROXX #UPROXXVIDEO #JASMINLEIGH